The media at first predicted that social networking websites with all their attendant security and privacy problems were probably going to lose their patronage rather quickly. Facebook, Twitter, MySpace, Buzz and all of the niche social networking websites around the world though have only risen in popularity. While social networking was a phenomenon that was originally meant to keep people in touch in all kinds of new and more immediate ways than ever before, it's easily evident that people have found ways to put it to good use. For these people, getting in touch with all the new job opportunities out in their world is only one of them. People use their Facebook pages to discuss the new kinds of career options there might be, they put word out of an updated resume and they keep themselves posted on new job opportunities published on the job search engines.
It might be somewhat apparent that Facebook could help, but how could Twitter (with its message length impositions that make tweets shorter than text messages), ever be useful in a job search some wonder. What Twitter is particularly good at these days though, is getting listed on Google. With the power of micro-blogging, people can put out a very brief bio of themselves, say something about what they've achieved and what they look for in a new job. They can put out a link to a proper photograph portfolio, and receive word on new jobs from recruiters.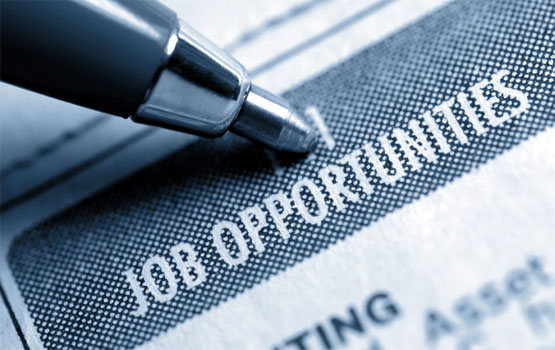 No discussion of the new job opportunities laid open by social networking can be complete without a description of how important LinkedIn has proven itself to today's job hunter. LinkedIn is the professional's social networking site. Professionals come on the website to put up for public viewing everything there is to know about their professional interests and their careers, and businesses can always look in to find and compare what kind of professionals the jobs market has available for them. LinkedIn makes it possible for professionals who look for and apply for jobs, to recommend one another to jobs and to connect with fellow professionals to form an online community that might be relevant to their profession.
Both MySpace and Facebook, giants of the social networking world, have apps that you can install that can help you search for new job opportunities. These apps help you share resumes, search for new jobs and keep in touch with other job hunters and professionals in your area. The latest in the world of social networking for new job opportunities is VisualCV, a service that allows you to create multimedia resumes online for free and share them with professionals. It's like LinkedIn on steroids, and its popularity is nothing to turn your back on if you are a job seeker. It used to be that the best you could do was to put your CV on Monster. Today, that seems so in the past. It's an exciting world out there now with social networking connecting everyone all the time. It's up to the job hunter to find out how best to exploit it.
Article Source: http://EzineArticles.com/5397109